Infima Platform
Use our web-based application to conveniently access prepayment analytics and advanced analytical tools.
Talk to Us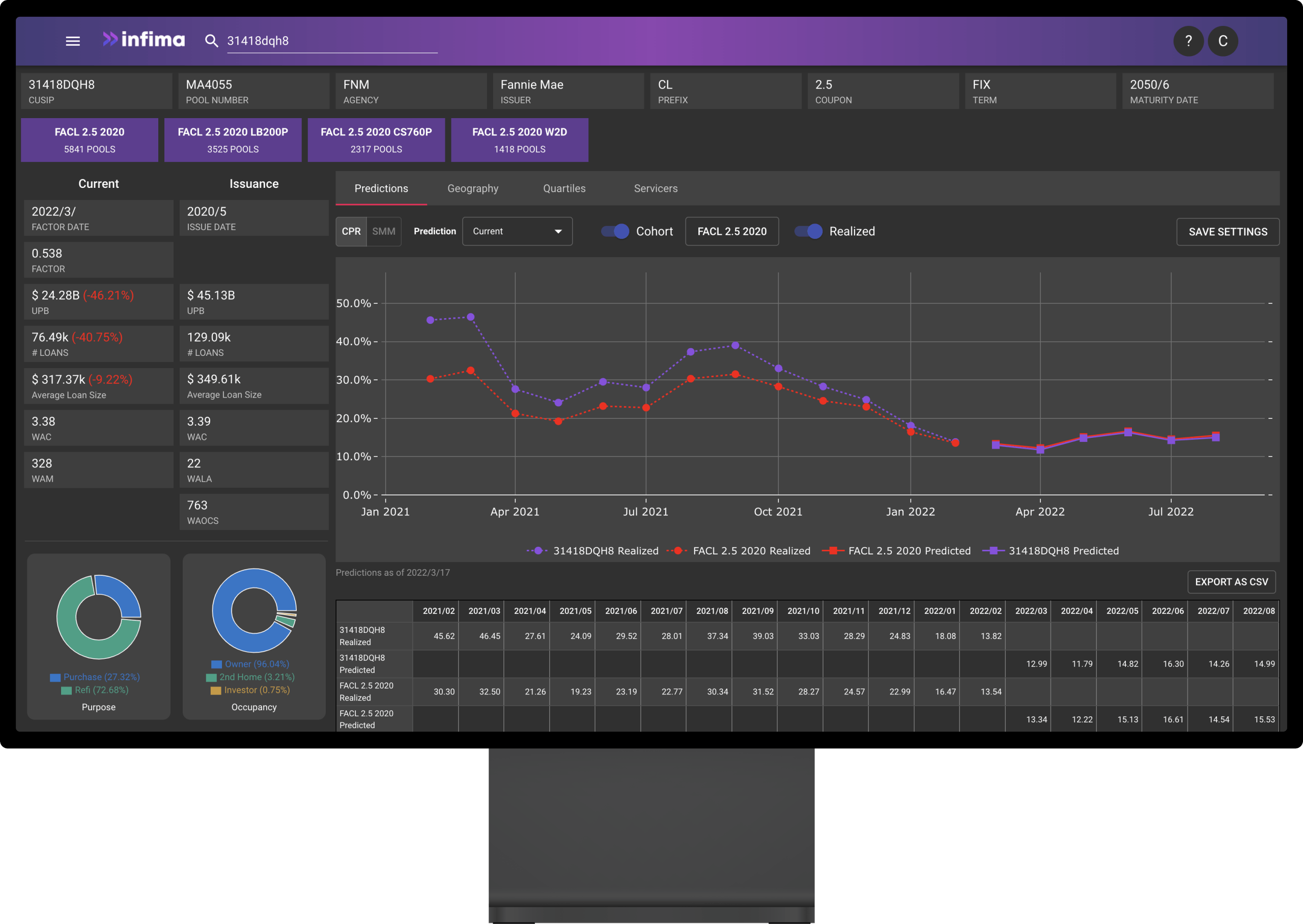 A Comprehensive Perspective
Evaluate and compare pools: understand not only historical prepayment trends but also forward-looking, predicted prepayment behavior. Identify attractive cohorts and individual pools, for example the fastest breakers in a specified set of generic or spec cohorts or the entire market.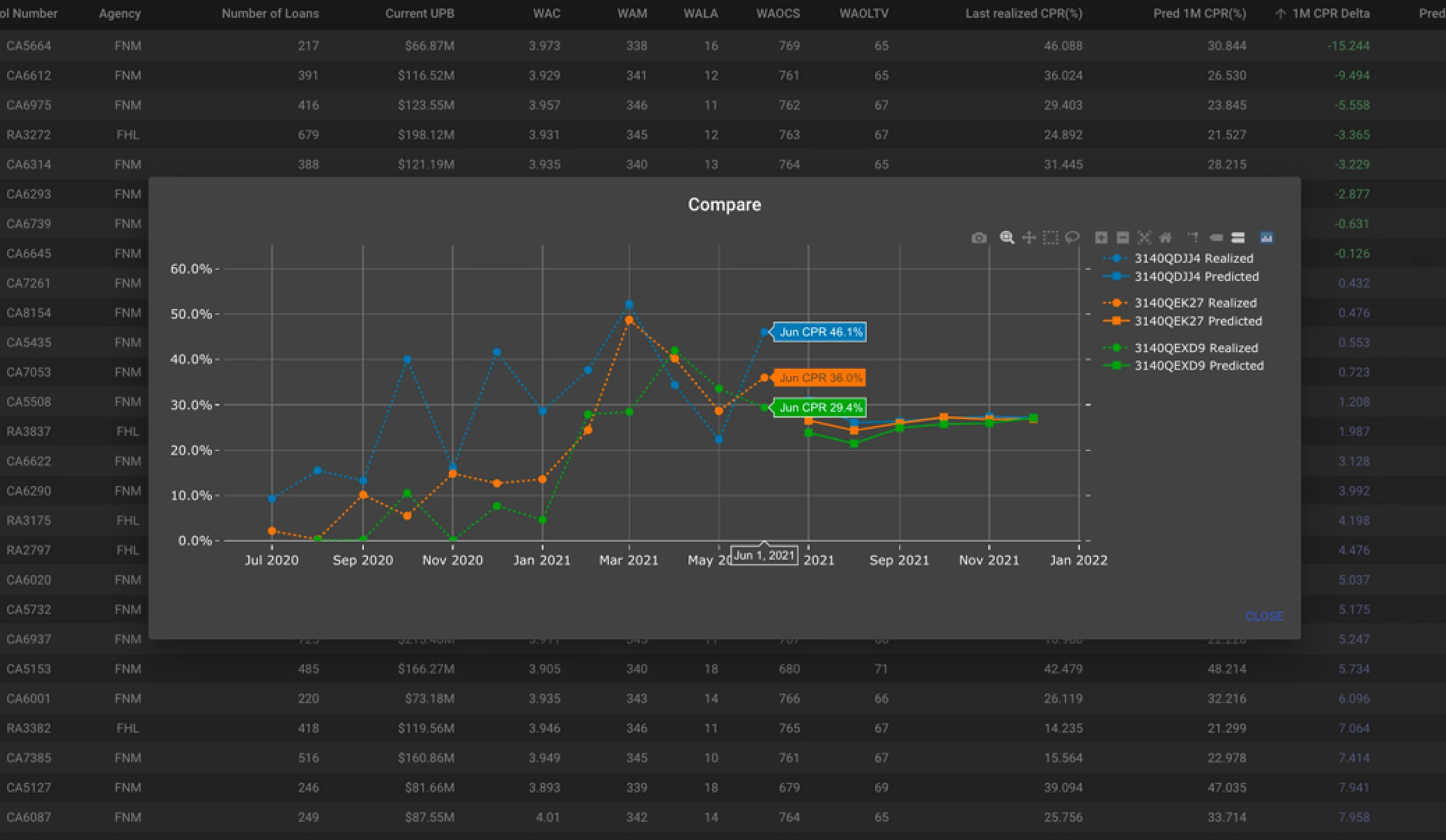 Sophisticated Queries
Query pools using multiple criteria such as cohort association (generic and spec), servicer, state, realized (historical) CPRs, predicted (forward-looking) CPR levels and changes, and many more. Sort query results by attribute and export into Excel-add in for further analysis. Save queries to create query dashboards.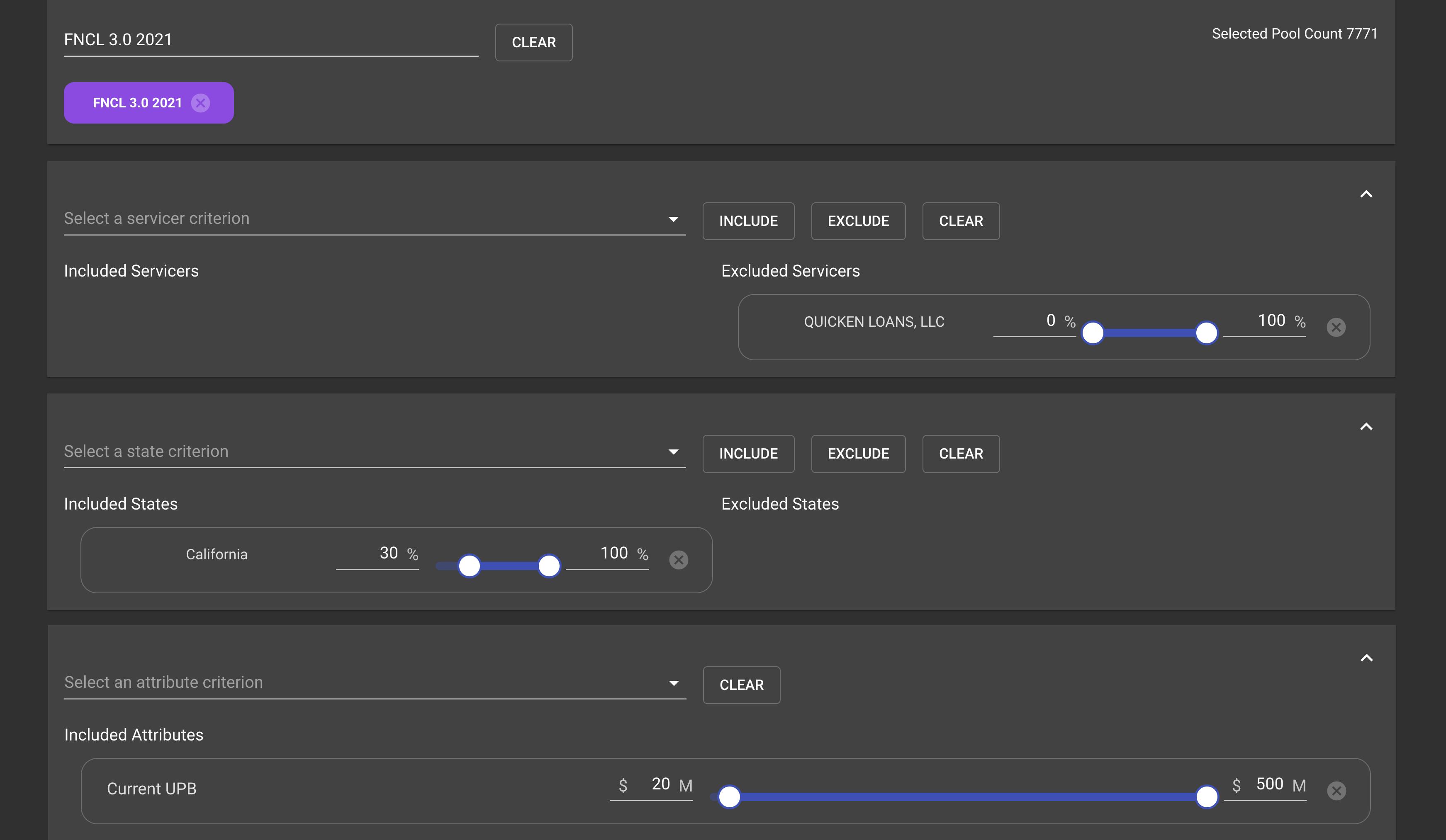 Market Map
Compare coupon-vintage cohorts. Contrast cohorts using standard attributes as well as historical and predicted CPRs. Identify attractive market segments.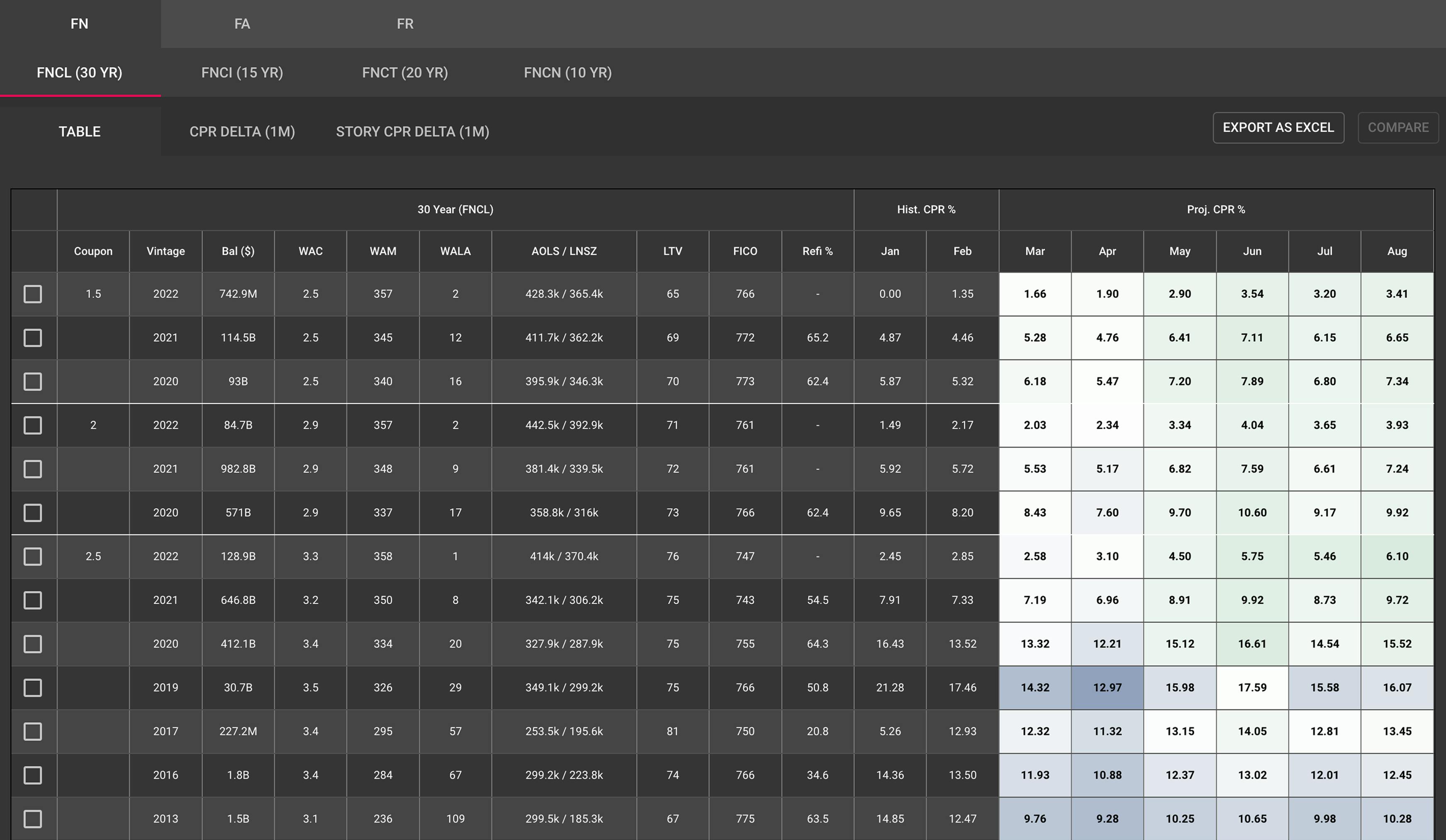 Speeders and Breakers
Identify the coupon-vintage and story cohorts that are expected to speed up and slow down over the next several months.