Infima APIs
Programmatically access our prepayment data and predictive analytics to seamlessly integrate with your own systems and workflow.
Talk to Us
Predictions
Query 1-360-month predictions for various metrics, including CPR for an extensive list of securities.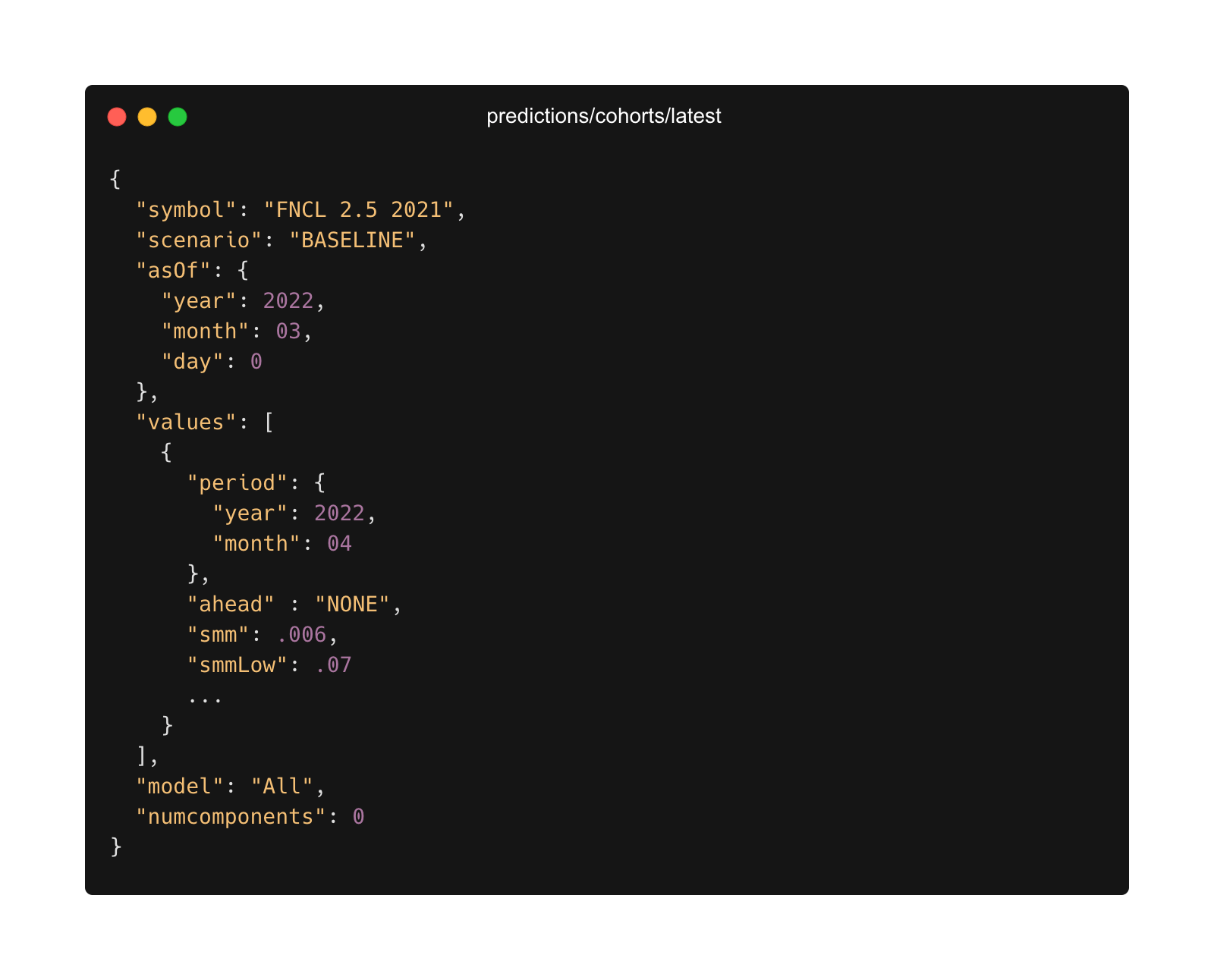 Full OAS Analytics
Construct portfolios, select securities and manage risk using short- and long-term predictions (0-360 months) for risk/return metrics like OAS, OAD, OASD and OAC.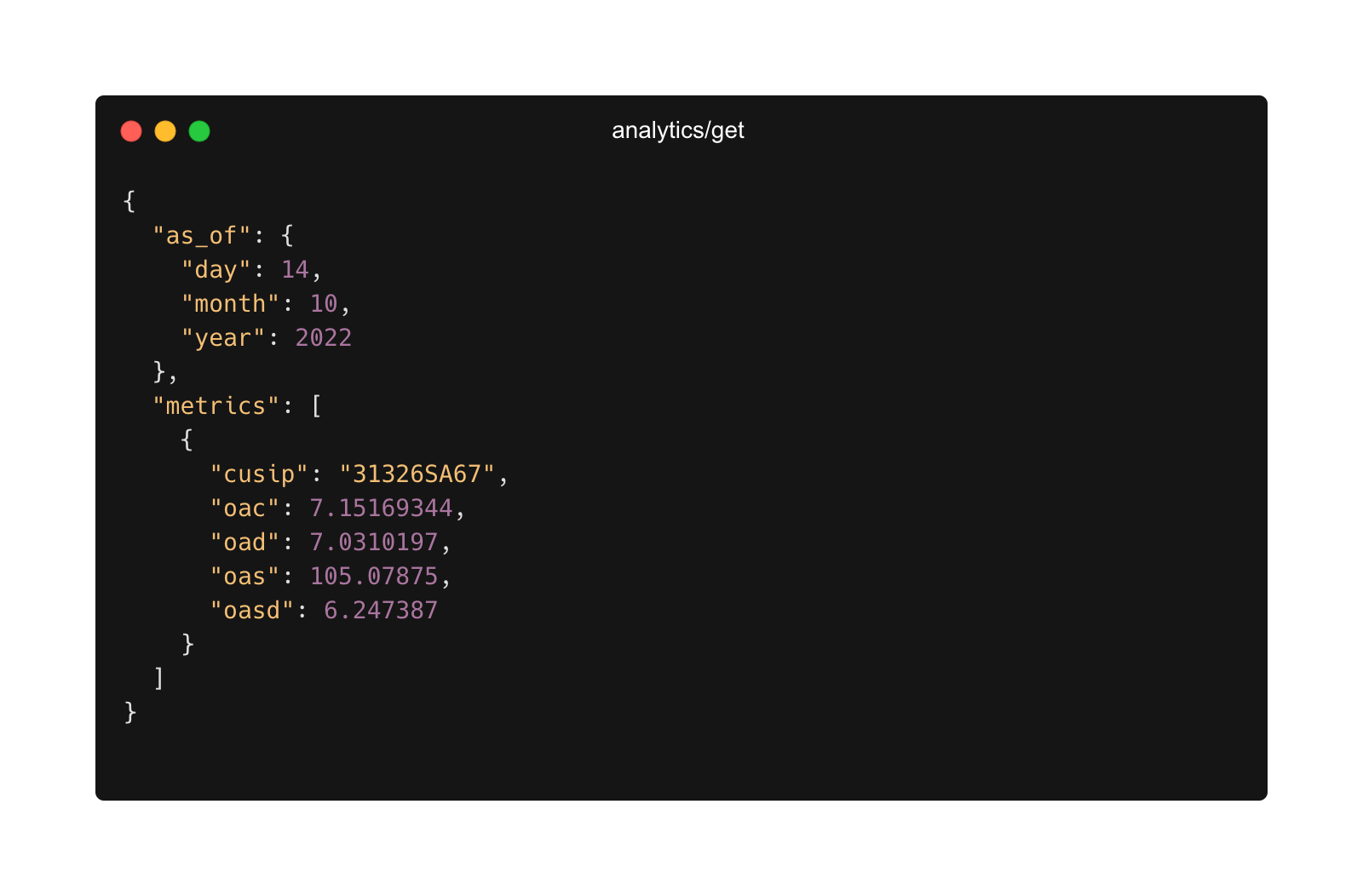 Pools
Search MBS pools directly by CUSIP or by broader search criteria including agency, year issued, issuance amount, and more.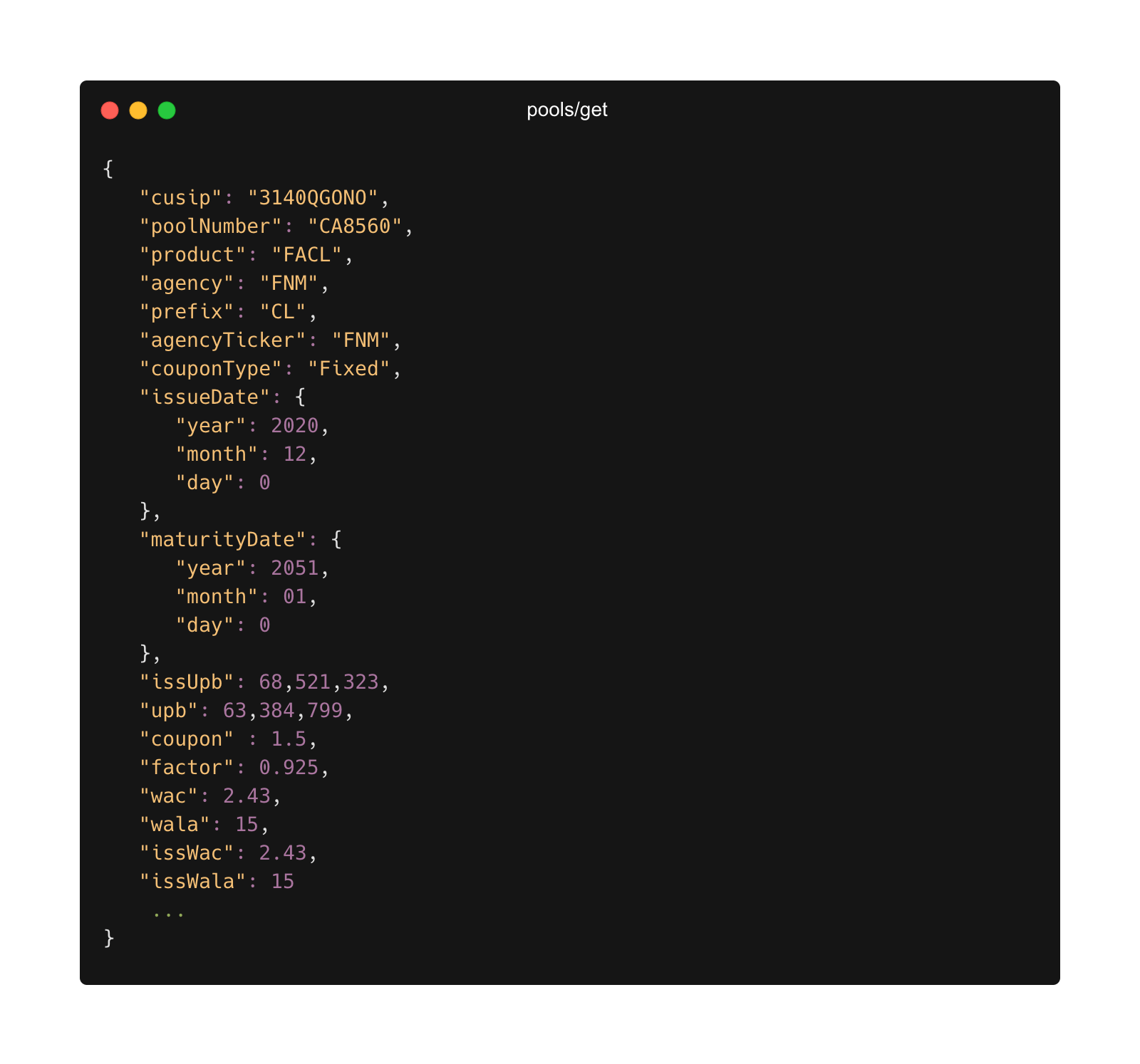 Cohorts
Find the constituents of MBS cohorts. Search directly by cohort ID or by reverse lookup with a CUSIP.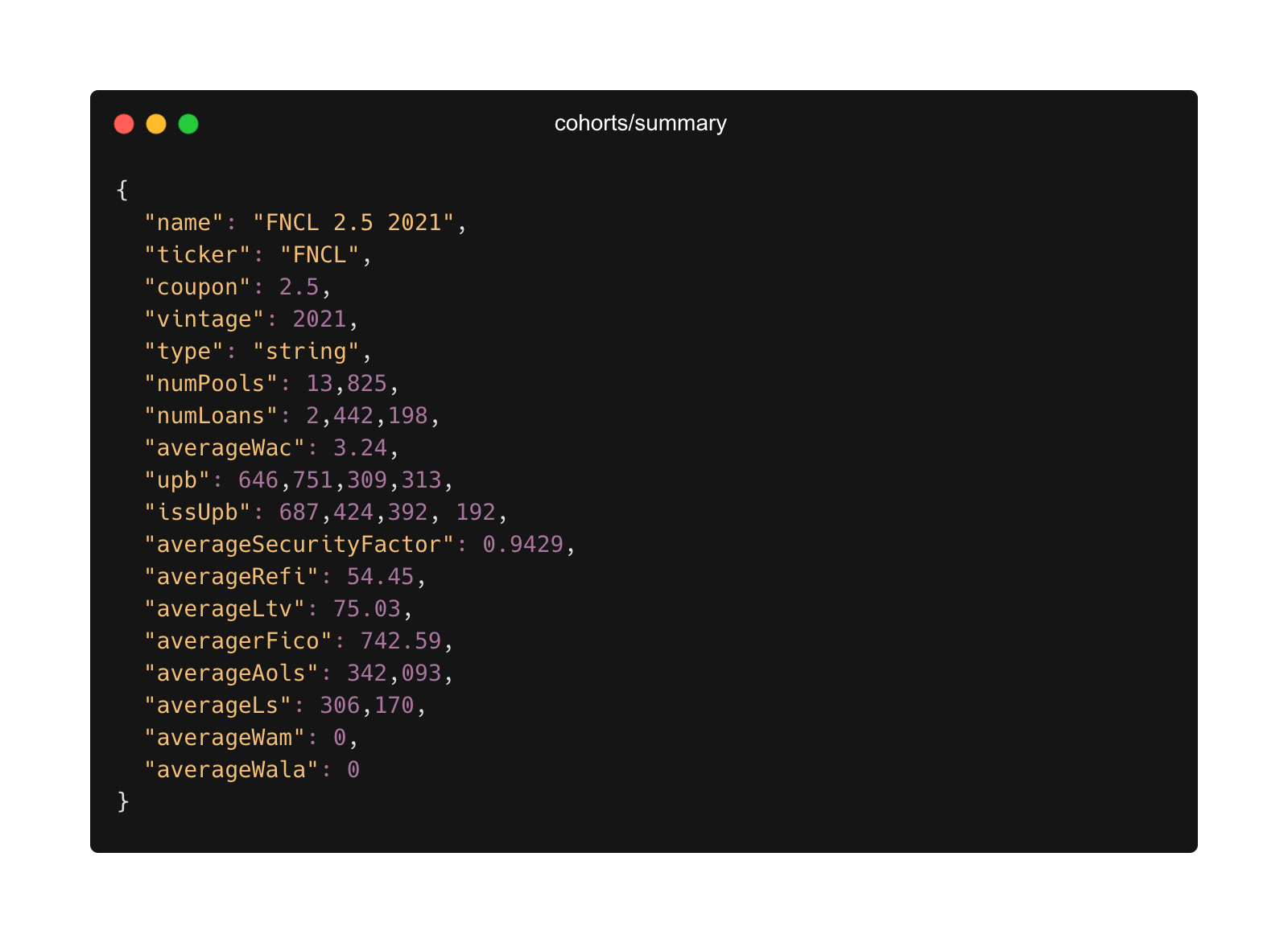 Search
Search for pools within a cohort universe by key attributes or prediction criteria.