Infima Integrations
Leverage our Python and Excel integrations to run your own prepayment analyses and create custom solutions within your preferred environment.
Talk to Us
Python Library for quantitative analysts and data scientists
Build your own Python Notebooks and run comprehensive backtests.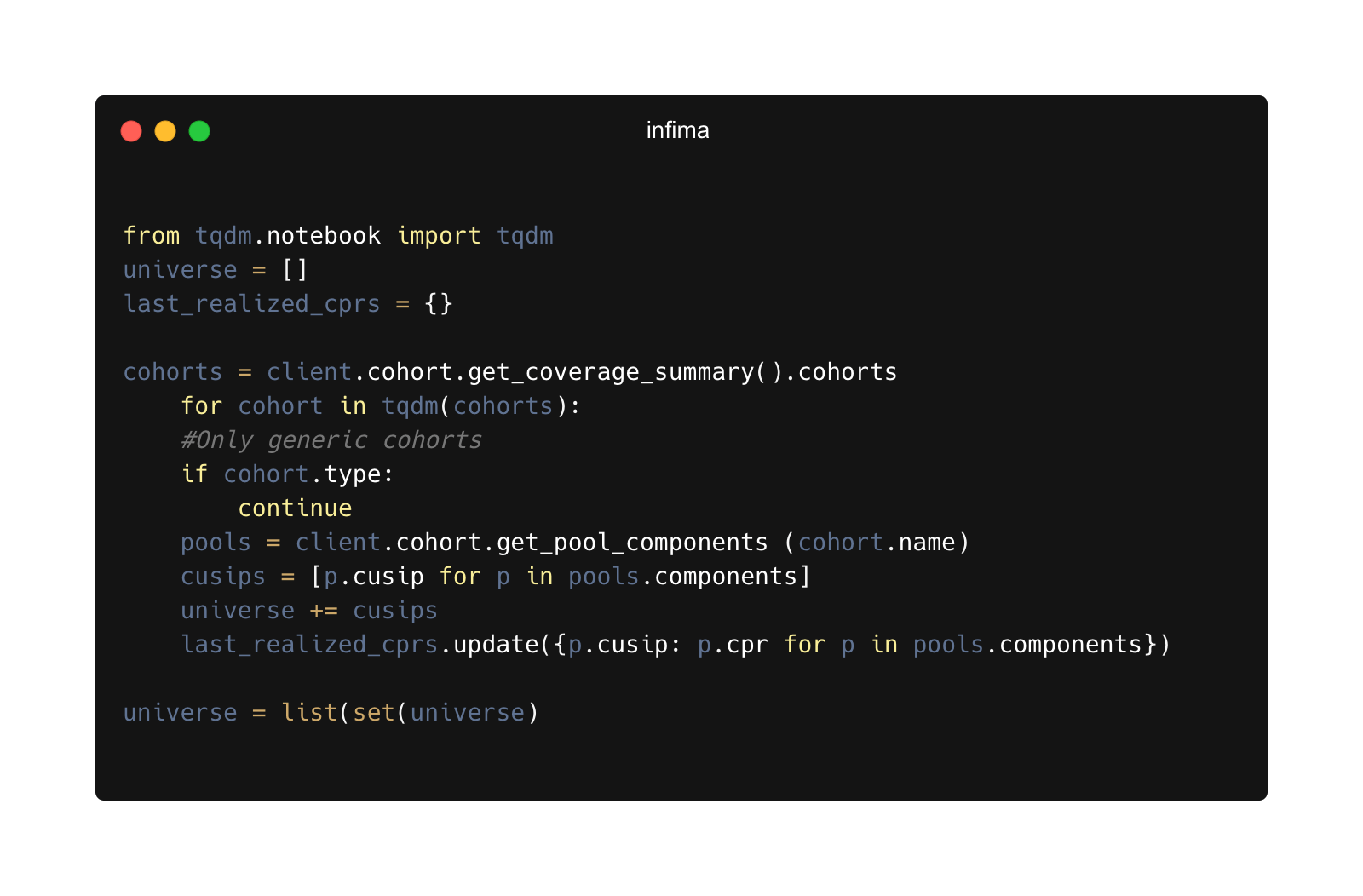 Excel add-in supports spreadsheet-based workflows
Analyze MBS prepayment predictions with Infima's Excel add-in on Microsoft AppSource.